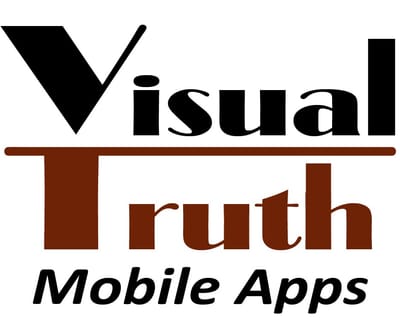 Visual Truth Apps are mobile applications designed to solve problems for our users and subscribers; to make choices and decisions easier and simpler. Visual Truth apps are designed to work on any mobile device and aim for three objectives, to:

1. Clarify- When we make it clear who we are and what we offer, our value increases in the eyes of our clients;
2. Connect- When we make connection easier, connections rates increase, so hotlinks to phone numbers, websites, email and Facebook pages encourage users to initiate connection; and,
3. Grow- When connection increases, opportunities for increased business follow.

Increasing value in clients' eyes leads to increasing sales, growing brand recognition and increasing customer satisfaction.

What problems can we help you solve?