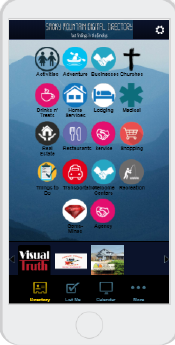 Digital Directories are great tools to help businesses, communities, or shopping centers benefit their clients.
You may include coupons to attract first time customers, or Loyalty Rewards to develop repeat business.
GPS directions from anywhere can help clients find you and plan their day.
Perhaps best of all is the ability you can have to build connective relationships with clients.